8 April 2022
The People's Advocate In Albania Takes Part In The Solidarity Rally Against The Invasion Of Ukraine
---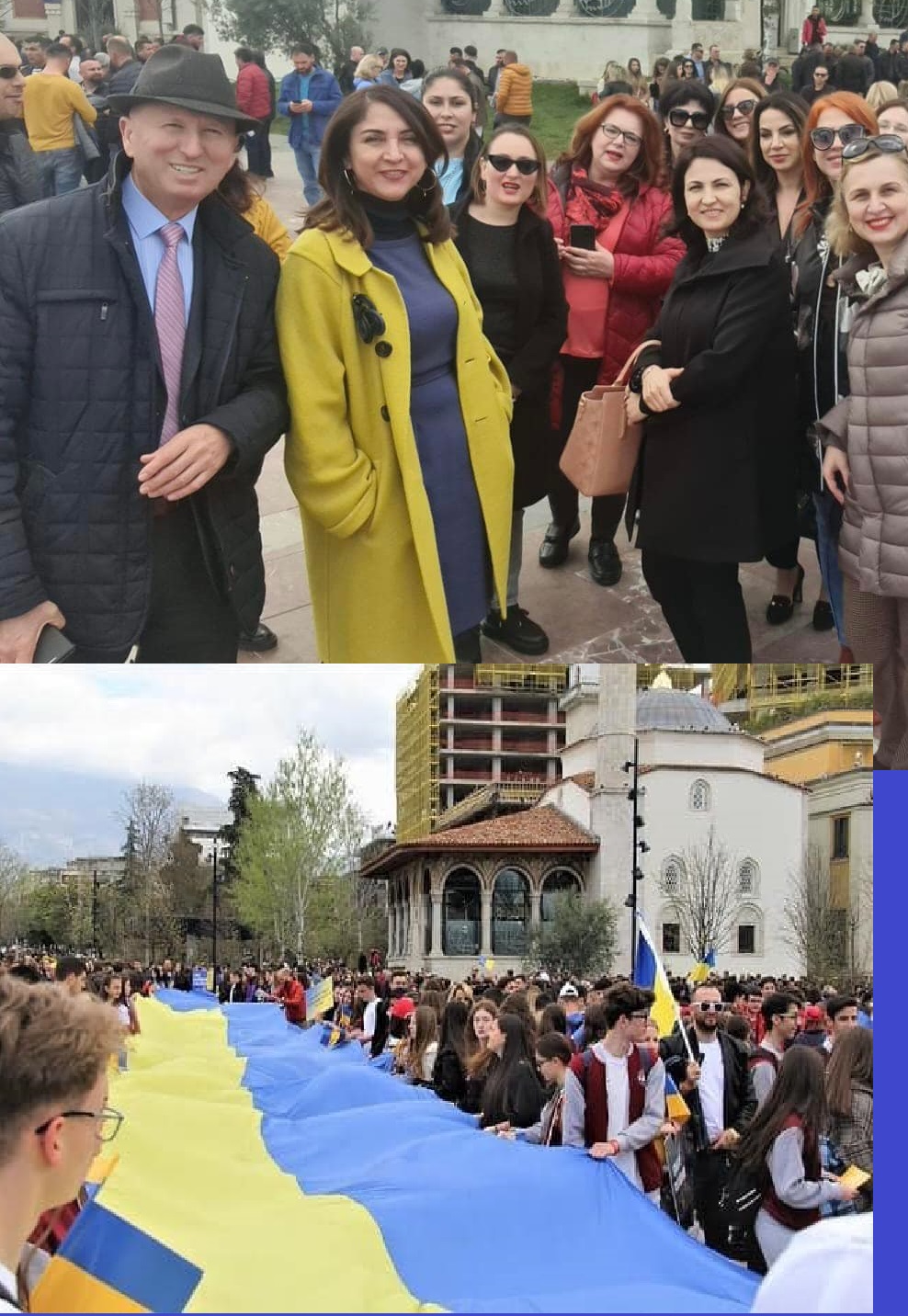 The People's Advocate of Albania Erinda Ballanca and members of the staff of the Institution joined today a solidarity activity held in Tirana supporting the people of Ukraine against the invading aggression from Russian Federation.
The rally was called by local youth organizations and was organized by the City Hall of Tirana.
The People's Advocate in Albania supports values of peace and human dignity against war and against imposing dictate from the strongest towards the weakest.